About Us
Mags Bakery is a small shop that sells desserts and pastries solely made by Maggie Tan.

Maggie Tan, the Founder of Mags Bakery, decided to start up her own cafe because she wanted others to taste her undying love for baking. Her passion for baking touched her family and friends whom decides to fund Maggie in opening a cafe.

Finally in May 2014, Maggie opened an outlet in Bakers Street, nearest to the exit M of the Somerset MRT station.

In almost one short year, Maggie managed to attain the New Bakers Award provided by the National Bakers Of Singapore Association in April 2015.

With this, Maggie has decided to further venture her small café to attracting people at home, with the delivery service through this website.

Come and celebrate National Day with Mags Bakery!
Enjoy Free Delivery Services for the month of August!



Review us now
by clicking the button below!
To let us serve you better, don't hesitate to give us your feedbacks!

Review about what? Here are some keywords:


Delivery Service
Quality of our Products
Pricing and Quantity
Speed of response with regards to online order or questions at our social media accounts
Don't forget to also share this link and tag "MagsBakery" on your social media accounts!


New Dish on the Menu
Lemon Macarons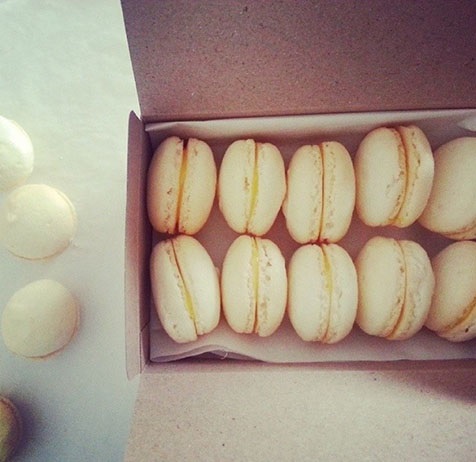 These homemade macaroons tingled with a hint of the lemon fragrance on the first bite, the crispy outer layers of the macarons, filled with lemon fillings in them serves as a simple snack for parties!

Price: 10 for $7